Life at Cambridge /
The City
In and around Cambridge
Cambridge is more than just the home of the famous University and its 31 Colleges. It is the county town of Cambridgeshire, the heart of the Silicon Fens high-tech industry, and a global bio-medical research centre. Venture outside Cambridge, you will find rolling countryside, the Fens and a rural agricultural landscape, while London is just 50 miles and less than an hour's train ride away.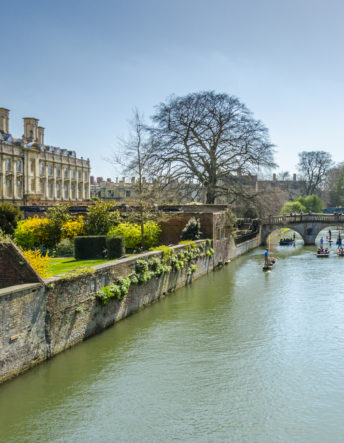 Explore the city
Overlooking the river Cam and strewn with historic colleges, Cambridge is best experienced on foot or by bicycle. Explore the college buildings, walk the lanes and alleys, punt down river Cam past the picturesque Backs, and immerse yourself in the atmosphere that inspired William Wordsworth, Alfred Lord Tennyson, Lord Byron, Rupert Brooke and Xu Zhimo.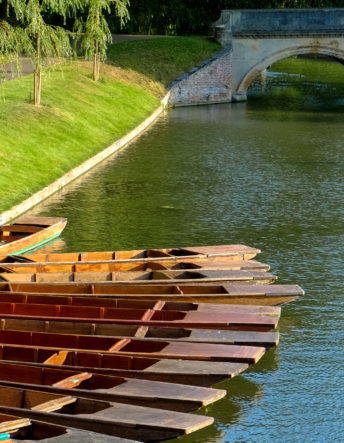 A great place to live
In addition to about 22,000 students, Cambridge is also home to about 125,000 residents. The city is cosmopolitan and offers an impressive variety of cuisine and shops.  It has a vibrant arts and culture scene, hosting many festivals throughout the year. It is also home to the Fitzwilliam Museum and the university dramatic club Footlights has gained world renown through its illustrious alumni like Hugh Laurie, Stephen Fry, Emma Thompson and Dan Stevens. Despite being one of the fastest growing cities in the UK, Cambridge still retains its intimate charm and countryside tranquillity.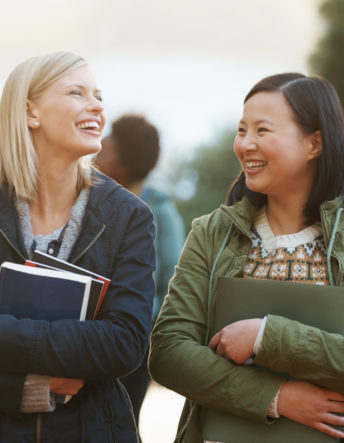 Meet friends, share ideas
Cambridge is an open and welcoming place where different cultures, ideas and ideologies meet, mingle, and meld together to spark creativity. Throughout the centuries, the collegiate environment has nurtured outstanding poets, artists, musicians, philosophers, economists, scientists and nearly 100 Nobel laureates. Open your door (literally), engage with scholars in different disciplines, and be ready to expand your mind and your horizon. You may find that the friendships you build and the memories you make here will travel with you as you continue on your journey of exploration.